Several research ships are utilised during the expedition:
Ludwig Prandtl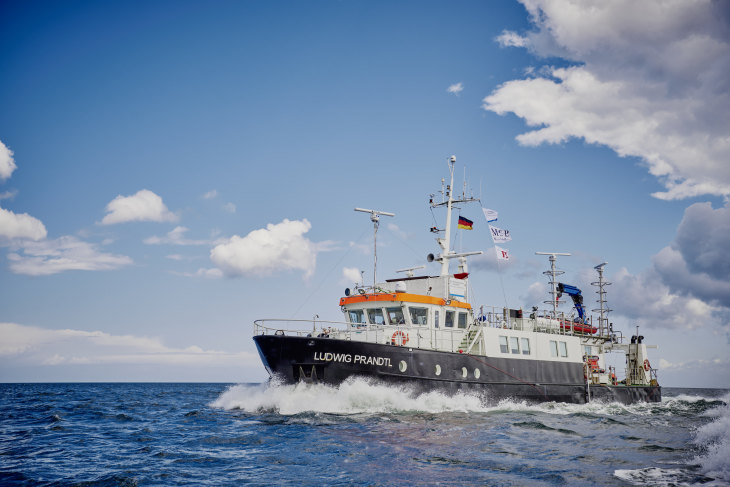 The Ludwig Prandtl – named after the world-renowned physicist – is a research vessel belonging to the Helmholtz-Zentrum Geesthacht. It is especially utilised in (coastal) regions in the North Sea and the Baltic Sea to support marine and coastal researchers in their studies. On board is a laboratory for testing water samples. As part of the Clockwork Ocean expedition, scientific instruments such as the towed instrument chain, the acoustic and radar doppler, the FerryBox and what is known as a "Scanfish" are mainly utilised.
Eddy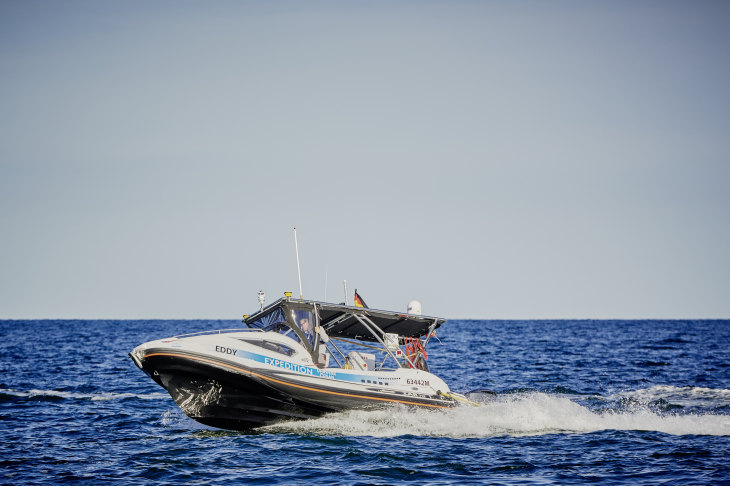 Small, but nice – that's the HZG's research vessel Eddy. Two scientists can travel on the Eddy in the Baltic Sea. The speedboat is barely seven meters in length and two-and-a-half meters wide, but it reaches a speed of up to forty knots (nearly 75 kilometers per hour). The advantage for researchers is its immense flexibility: With the Eddy, they can reach the target area in the shortest period of time.
Elisabeth Mann Borgese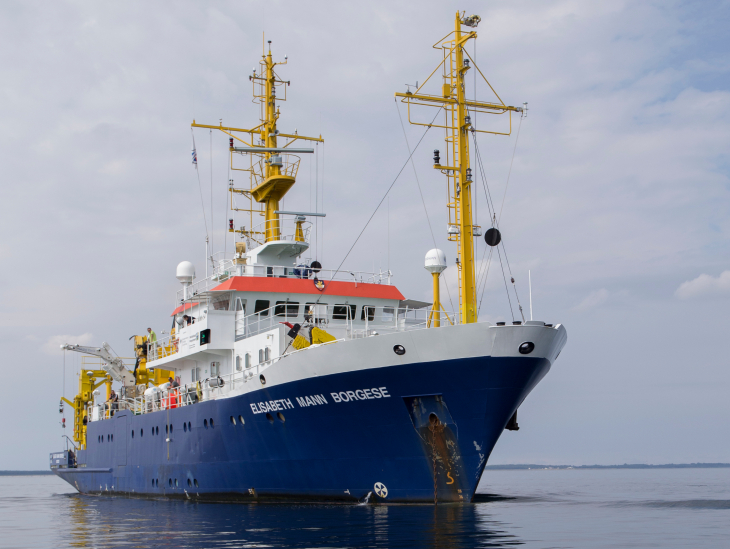 The Leibniz Institute for Baltic Sea Research Warnemünde (IOW) also participated in the expedition Clockwork Ocean with its research vessel Elisabeth Mann Borgese. The ship can accommodate up to twelve scientists. The vessel's research region is also mainly the Baltic Sea. With up to ninety-seven square metres of laboratory space and a large work deck, it is ideally suited for such extensive expeditions.