Immersive films are an impressive cinematic experience utilised by planetariums all over the world. The viewer is virtually integrated into the film, gliding through the presentation.

"We would like to make science even more transparent and bring research to the people," explains Dr. Torsten Fischer, Director of Public Relations at the Helmholtz-Zentrum Geesthacht. The research centre has created a special venue precisely for this reason. The Clockwork Ocean film is presented in an inflatable Mobile Dome, measuring seventy square metres in size. It also hosts other full-dome productions, lectures and interactive events. The dome contains state-of-the-art technical equipment and a removable screen for optimal viewing experience.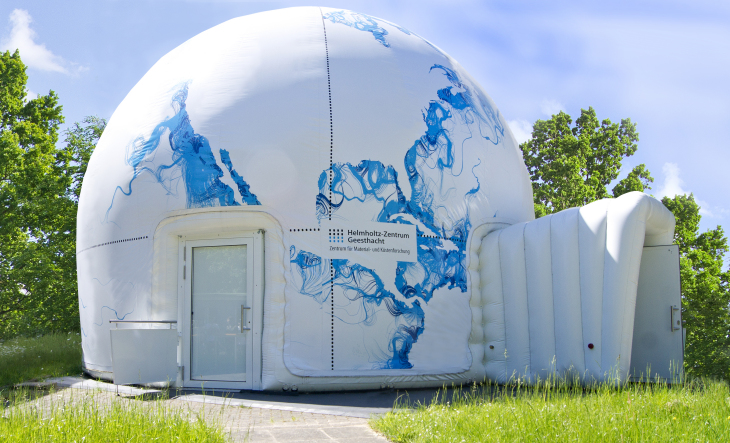 LED lamps are installed within the dome's "skin" and light up the venue in the dark. The Mobile Dome provides seating for forty people and can be set up or dismantled within a few hours.

This type of venue brings the cinematic experience and events directly to the public: the dome is presented at film festivals as well as at scientific and public events. Scientists at the Helmholtz-Zentrum Geesthacht is planning to visit students directly in their schoolyards to help excite their engagement in science.